I've been casted in Backdoor Theatre's production of Spamalot! as Robin, the Brave. We're in our 3rd week of rehearsals and it's been a blast!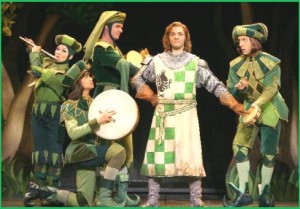 James Beaman as Sir Robin
There's a pretty challenging song and dance routine with this character. I'm stoked to rise to the level to perform this song.
I'll have updates and perhaps backstage rehearsal pics as I have permission and time to post them.  Until then RUN AWAY!
Comments