Hi everybody, I'm Jeff and I might not have Stage 3b/c Colon Cancer anymore!
That's it! My target has been wrecked! On September 8th I get my CT scan to see if the "pilot has escaped" (if the cancer had spread somehow) and that we indeed kicked cancer's butt!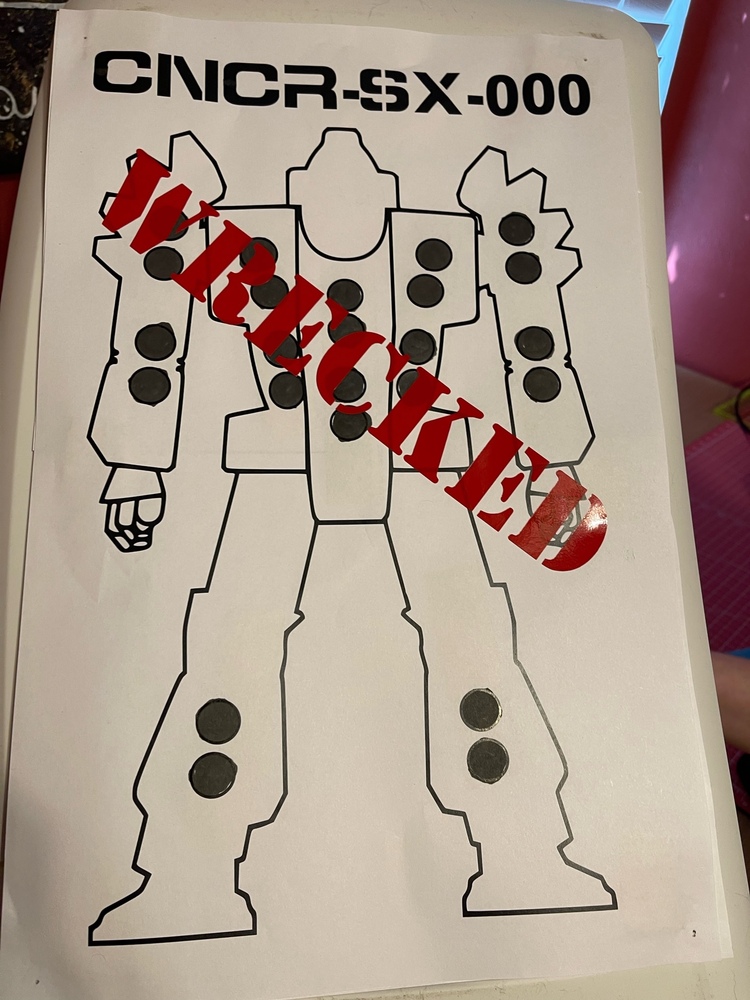 Today I rang the "Final Chemotherapy Bell" at Texas Oncology in Wichita Falls. Kim, my wife, was as excited as I am for this difficult year to pass.
In addition the Infusion Team gave me this pretty certificate with beautiful congratulatory words.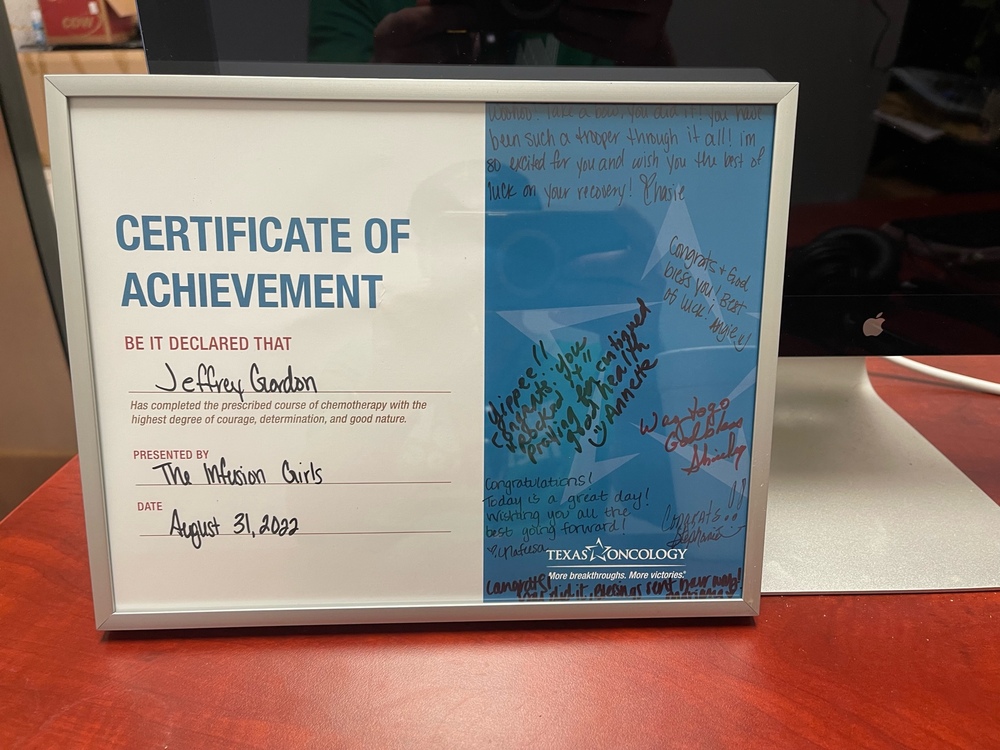 It's likely going to take a year to get back to "100% (for my age)", but I'm going to start walking for exercise again next week, even if it's just a few blocks. I'm planning on getting back on my bike in mid to late October (hopefully sooner!) - even if it's only 10 miles a week at first.
My fatigue currently is still very high. There are times where just walking across the living room to the kitchen will put me out of breath (and my heart rate 140+). I've had no nausea from the chemo sessions, although food taste 'like dirt' for 3-4 days between sessions. With the exception of my C. Diff infection, my weight has been stable around 95 kilos (210 lbs) over the course of the treatments with some minor variation on the "dirt tasting, don't want to eat days.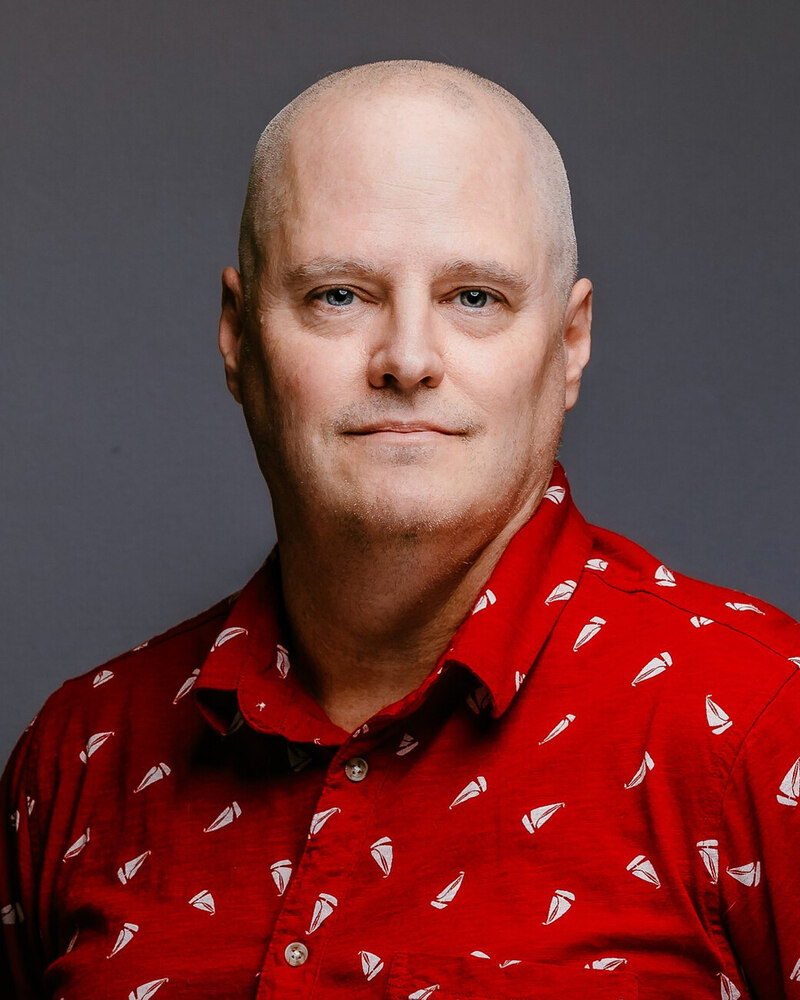 Going bald didn't bother me nearly as much as I thought it would when I was much younger, but with the exception of the patching my hair is still mostly there, and shaving every other day is more upkeep that I'm used to. I'll see how bald does in a bike helmet and sweat band.
Again, September 8th is my CT scan, which by the way is the same day I'm modeling for the Cattle Baron's Style Show! I'll report back on the results after then!